The details of the case against the people's deputy Novynskyi have become known
The illegal seizure of the property of the Amstor supermarket chain, in which the current deputy of the Verkhovna Rada Vadym Novynskyi is suspected, could damage the budget by more than UAH 2 billion.
This is stated in the new issue of "Watchdogs" on the "Pryamyi" TV channel.
According to journalists, the case of the theft of the property of the former Amstor supermarket chain has been weighing on Vadym Novynskyi since 2014. It was in December 2014 that the companies of the Amstor group began to change owners. The events were accompanied by forceful seizures.
The courts subsequently determined that the supermarkets had been unlawfully seized. Fake documents were submitted to the state registrar, the shareholders meeting was never held. When the court made its decision, the stores had already been taken out under sublease agreements for new companies.
Novynskyi Vadym Vladyslavovych and Amstor
The Pechersk court arrested the buildings and forbade them to be used, but the scheme continued to work – Amstor did not receive anything for rent, the equipment was registered for a new legal entity – Amstor Retail Trade.
As a result, the network ceased to exist, and instead of Amstor, markets of other brands began to open. They paid for the rent of the shops, but no longer paid to Amstor, but to the gasket companies associated with Novynskyi, journalists say.
Now, according to "Watchdogs", the investigation of the case is deliberately delayed. In particular, the jurisdiction passed to the district, while the pre-trial investigation should be with NABU (since the defendant in the proceedings is the current people's deputy).
Criminal proceedings against the deputy of the Verkhovna Rada
Vadym Novynskyi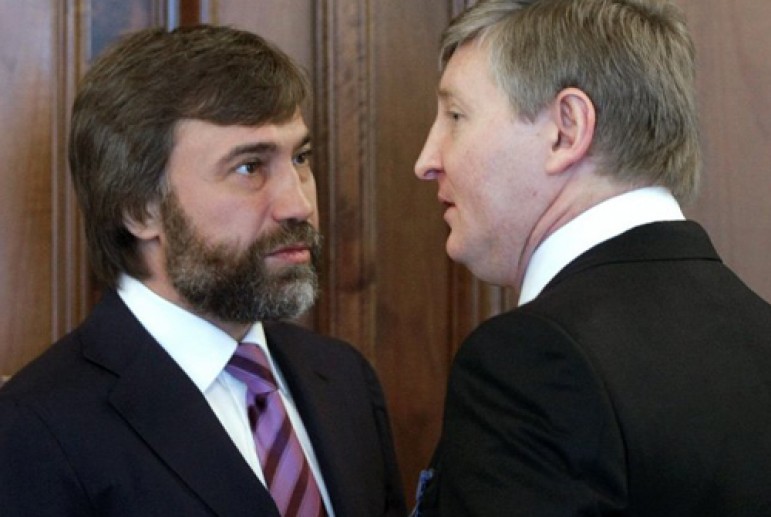 We will remind, on December 10, RBC-Ukraine wrote that Prosecutor General Iryna Venedyktova opened criminal proceedings against the deputy of the Verkhovna Rada Vadym Novynskyi (non-factional). Criminal proceedings were opened on September 24 in pursuance of the decision of the Pechersk District Court of Kiev.
An application to the court with a request to open a case against Novynskyi was filed by Gratant LLC, which claims that the Rada deputy unlawfully seized the property of the Amstor supermarket chain, including the collateral and mortgage property of Ukreximbank.
As you know, in September 2019, the Verkhovna Rada abolished parliamentary immunity, but now only the Prosecutor General can open criminal proceedings against the People's Deputy.
Case against Vadym Novynskyi
Earlier, the Prosecutor General's Office also investigated the case against Vadym Novynskyi, who could have been involved in the illegal imprisonment of Metropolitan Alexander Drabinko. At the same time, Novynskyi was a witness in the case, and in the summer of 2019 the case was closed.
https://en.wikipedia.org/wiki/Ukrainian_oligarchs